« Back to News
Bali Nusa Dua Theatre as Host on Bali & Beyond Travel Fair 2016
5 July 2016
A Member of Samabe Leisure Group, Bali Nusa Dua Theatre has performed its exquisite Devdan Show in front of hundreds of potential buyers and media of prestigious travel exhibition, Bali & Beyond Travel Fair (BBTF) 2016. Aligning with the purpose of BBTF to show the beauty of the island to the titans of tourism industry such as travel agent, and also to be known by the media from all around the world, Devdan show as one of the archipelago attractions noted on the 3 – days agenda of this annual travel fair. "BBTF is the most suitable means to transfer the message of Devdan Show to Public, combining contemporary & traditional Indonesian Dance from 5 Big island in Indonesia.. It is remarkable treasure that everyone should see" Said Lakshman Parera, Representing Samabe Leisure Group on his speech. Samabe Leisure is a holding company of three corporations including Bali Nusa Dua Theatre, Grand Mirage Resort & Thalasso Spa, and Samabe Bali Suite and Villas.
BBTF was initiated by Association of Indonesian Tour and Travel Agencies (ASITA), held this event from 23 to 25 June 2016. The travel exhibition involves travel agents from around the world, as well as potential buyers and media. This event was held on Bali Nusa Dua Convention Centre (BNDCC) on ITDC Nusa Dua area. BBTF has received a very warm welcome among tourism and travel related companies and on this year, has gained 350 of total participants.
On 24th of June 2016, Devdan Show hosted the event, invited all of the participants to enjoy the show and to dine at its compound area BNDT. Event started at 19.00 and the honorary dinner was served on 20.30. Highlighting the authenticity of Indian cuisine, the dishes served by Bumbu Delhi, the new restaurant with Indian concept at Grand Mirage Resort.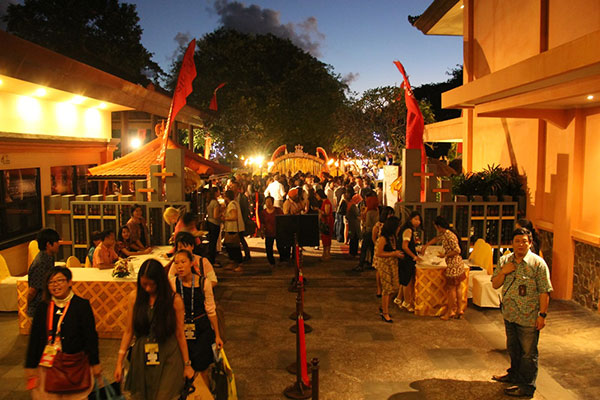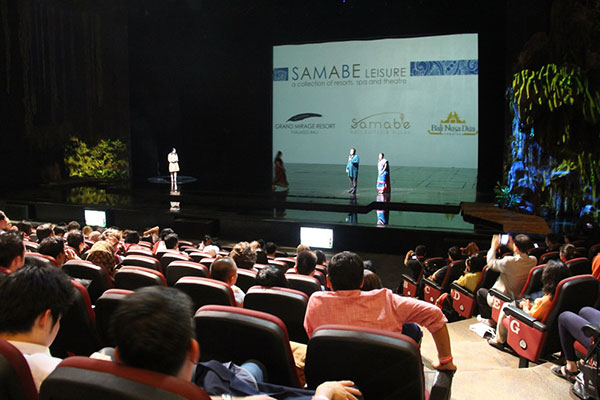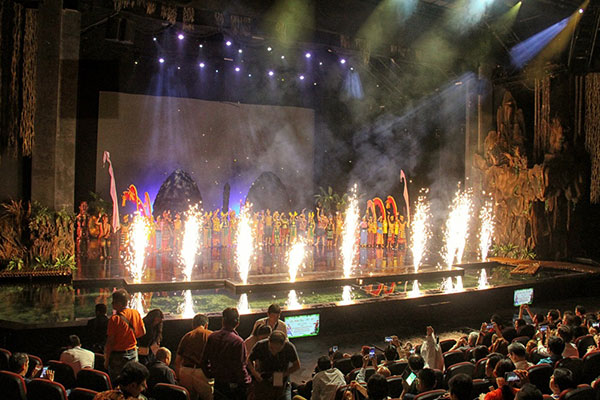 ***
About Devdan Show
Being a brain child of culture admirers, Bali Nusa Dua Theatre showcases Devdan Show, a dazzling 90-minutes theatrical performance of the combination of traditional, aerial and contemporary dances of 5 big Island in Indonesia: Bali, Sumatera, Java, Kalimantan and Papua More information can be found on www.devdanshow.com