« Back to News
Winning The Heart of The Audience, Devdan's Back in Action at "Me Party" By Nu Skin
8 June 2017
Leaving the audiences in awe, Devdan Show becomes the highlight of the appreciation night event, which attended by 2000 members of Nu Skin Chinese Products on June 8, 2017. Located in Taman Bhagawan, Tanjung Benoa Bali, "Me Party - Discover The Best you" became the headline of the event, which started at 17.00 and ended at 22.00. This event is annually held in several countries, and in 2017, conducted in Bali. Witnessed by thousands of Nu Skin members who flew from across the country, Devdan Show performed from the opening, until the closing of the event.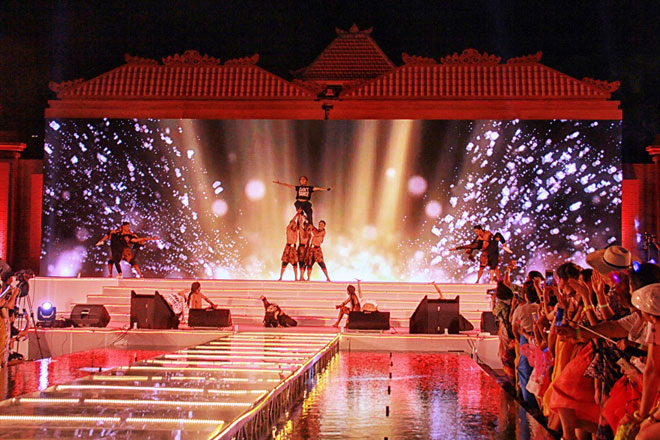 The most special thing is the show was performed separately. Starting with the island of Bali, Devdan performs Lesung, Penjor and Kite dances in the opening session. Followed by speeches from Nu Skin Chinese Directors afterwards. Furthermore, the performance of warriors dance procession from Java, followed by Papuan dance with stunning acrobatic choreography. As the night fall, guests were ready to be entertained by the East Meet West dance performances. It is a collaboration between the Javanese dance and Hip Hop movements.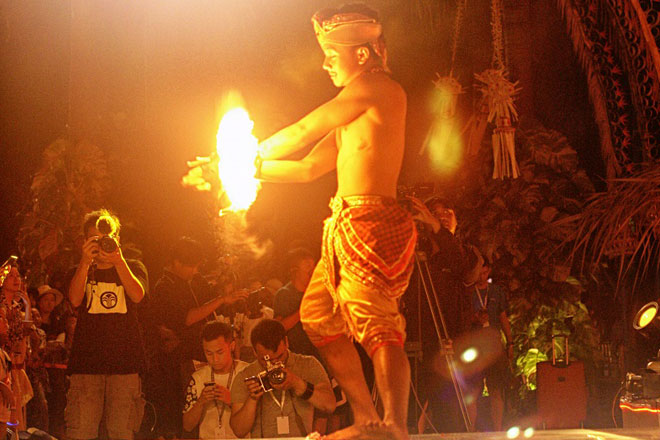 The fire dance closes the show perfectly. The audience kept whispering "wow" throughout the show. "It is an honor for Devdan Show to be performed in front of thousands guest from China, though we have done several outside shows before, we always giving our best.. It's feel great, that Indonesian cultures can get a very high appreciation, in the eyes of international tourists.." Said Nita Martiana, Director of Sales of Bali Nusa Dua Theater, who also attend and accompany Devdan dancers from the beginning until the end of the event. The fire dance always appears as a closing show, and regularly performed inside the theater, at Bali Nusa Dua Theater. Devdan's enthralling performances, always win the heart of the audiences.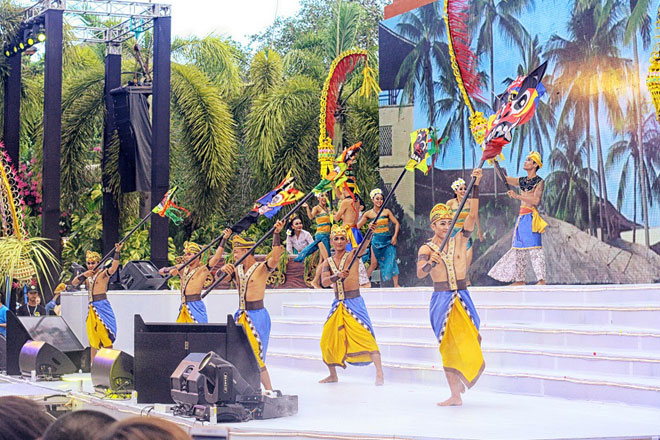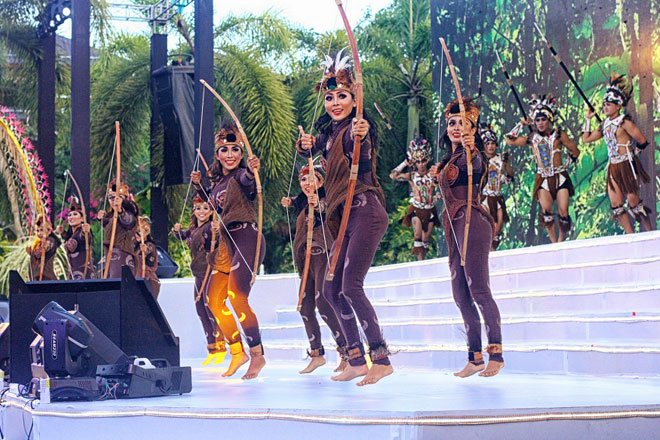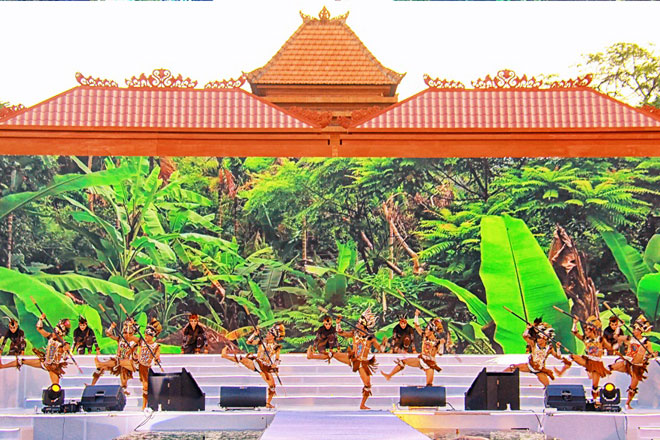 ***
Devdan Show is a 90-minute performance showcasing the culture of Indonesia through the combination of traditional, aerial, and contemporary dances. The story starts with 2 kids finding five cultural things from five big islands in Indonesia: songket from Sumatera, keris from Java, udeng from Bali, horn from Kalimantan, and koteka Papua. More information, visit www.devdanshow.com