« Back to News
Devdan's Blood Donation
Saturday, 30 April 2016,
In the series of celebrating the 1000th show and also to commemorate the struggling of RA Kartini - an Indonesian emancipation hero, Bali Nusa Dua Theatre (BNDT) organized a blood donation event themed "Help Save a Life Today". This event has an important contribution in line with the mission of the company to support the improvement of healthiness and also to tighten the bond of Balinese people.
Bali Nusa Dua Theatre as a well-known tourism destination at Bali, is a theatre with a capacity of 700 seats, full air conditioned and a 360 degrees rotation stages. BNDT is presenting the appearance of a traditional dance contemporary of five islands in Indonesia, Bali, Sumatra, Java, Kalimantan and Papua, as well as aerial acrobatics combined with strength sound and special-effect which grandly named Devdan Show. BNDT's Gallery was selected as the location of a blood donation activity. The whole team participated in the event which started at 10:00 to 13:00 pm on April 21, 2016.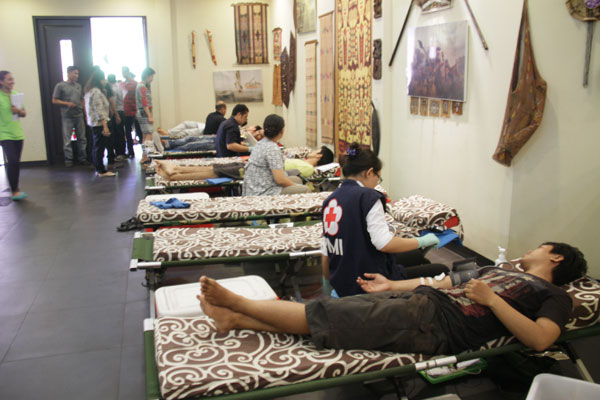 Devdan blood donation also involved the community in general to participate. "The "Community contribution towards social awareness is very high in Bali," said Handari Himawan, the General Manager of Bali Nusa Dua Theatre, "We are proud to be involved as the whole team, and also be involving the community in social activities like this", she continued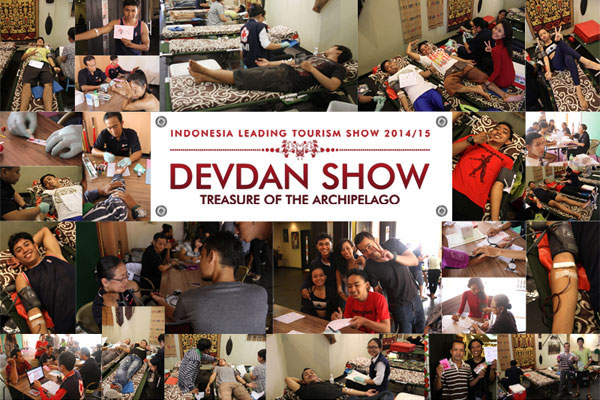 ***
Devdan Show is a 90-minute performance showcasing the culture of Indonesia through the combination of traditional, aerial, and contemporary dances. The story starts with 2 kids finding five cultural things from five big islands in Indonesia: songket from Sumatera, keris from Java, udeng from Bali, horn from Kalimantan, and koteka Papua. More information, visit www.devdanshow.com