« Back to News
Devdan Goes to School : Enhance Creativity Through The Archipelago
21 February 2017
With Culture of The Archipelago as the main themed, The Debut of Coloring Competition that held by Devdan Show in the early 2017's has earned a high enthusiasm from the school. Aside from being the actualization of one of the Corporate Social Responsibilities (CSR), This coloring contest activities which are fun and educational learning aims to introduce and develop the love to the culture in Indonesia by the children from an early age. Therefore, students aged 4 to 5 years became the greatest subject in the learning process which were fun and entertaining.
The event that lasted for 60 minutes in Widyatmika Kindergarten on 17 February 2017, has been extremely festive. With a total of 78 Students, and well assisted by the teachers and Devdan Team, orderly, the participants finished the competition at the school hall.
"This activity is both entertaining and educative, this is the first competition that held by Devdan, and it will be a great start of any other event competition that will be held in the next months within this 2017.." said Nita Martiana as Director of Sales Devdan Show also as one of the Coloring Contest "Devdan Goes to School" judges.
The traditional house of Sumatra, became an interesting coloring object of the children in Widyatmika kindergarten School. The coloring book was prepared by Devdan Show, with the object 5 traditional house of five major islands in Indonesia, which are Bali, Java, Sumatra, Kalimantan and Papua. Sumatra was selected for the perceived level of difficulty according to the ability of children.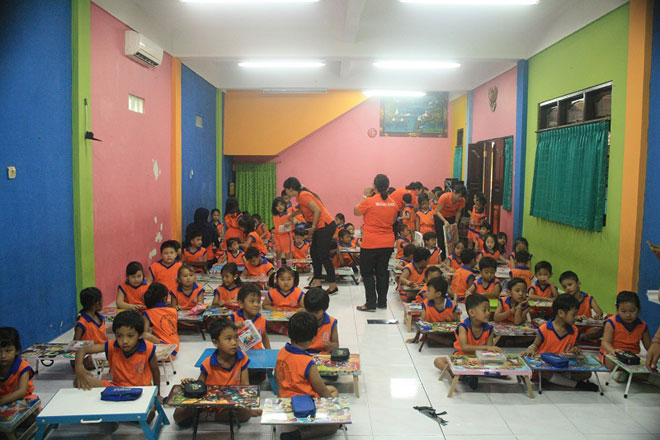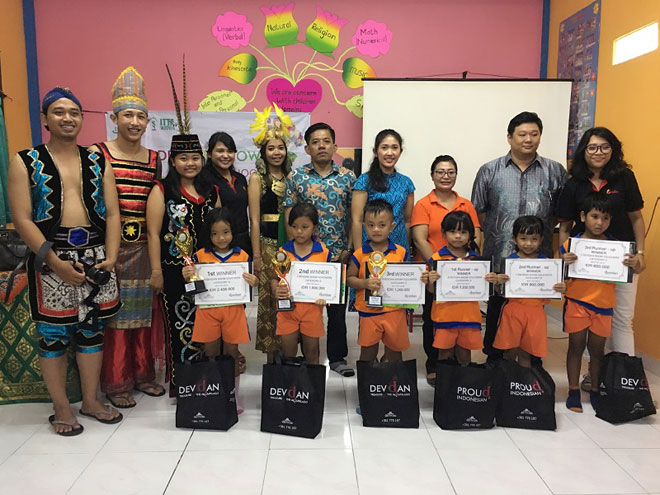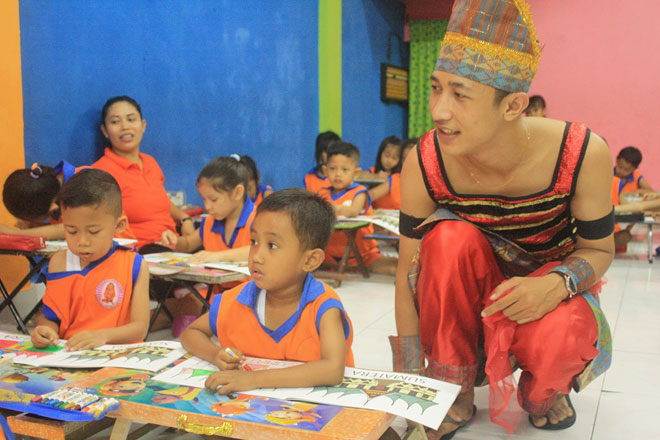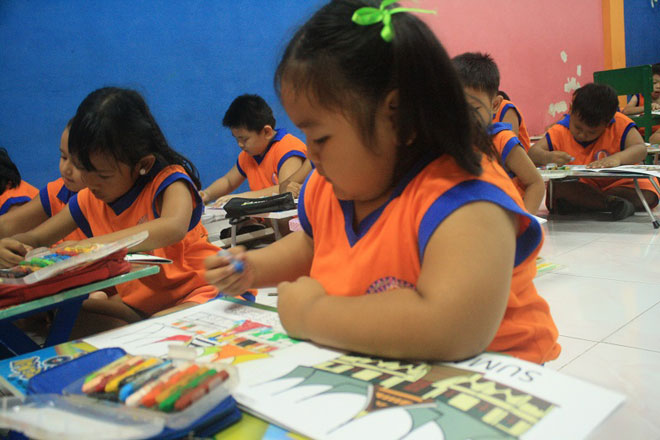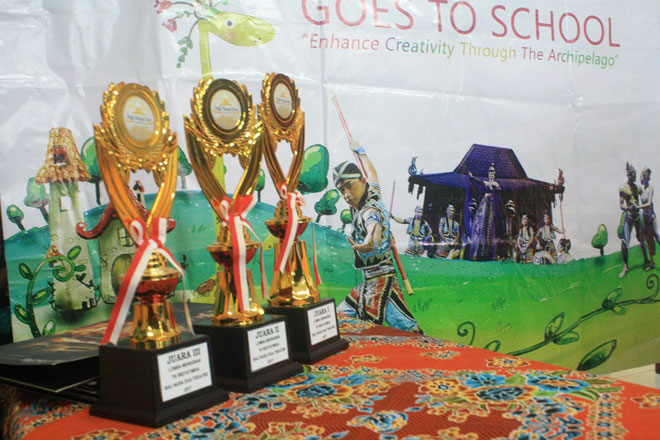 ***
Devdan Show is a 90-minute performance showcasing the culture of Indonesia through the combination of traditional, aerial, and contemporary dances. The story starts with 2 kids finding five cultural things from five big islands in Indonesia: songket from Sumatera, keris from Java, udeng from Bali, horn from Kalimantan, and koteka Papua. More information, visit www.devdanshow.com