« Back to News
Devdan Show cased the Exclusive Performance for the 3rd IDB Member Countries Sovereign Investments Forum
17 April 2017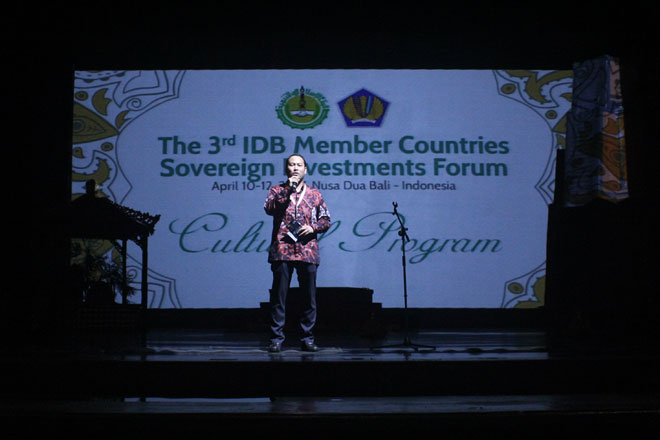 The exclusive performance from Devdan Show, were especially dedicated to welcoming the delegations from Islamic Development Bank around the world. For about 200 participants fulfilled the theatre seats, and enliven the show which performed privately, at noon. Devdan were chosen to be the Cultural Program of the annual event from the 3rd IDB Member Countries Sovereign Investments Forum which held in 10 – 12 April 2017 at Nusa Dua Bali.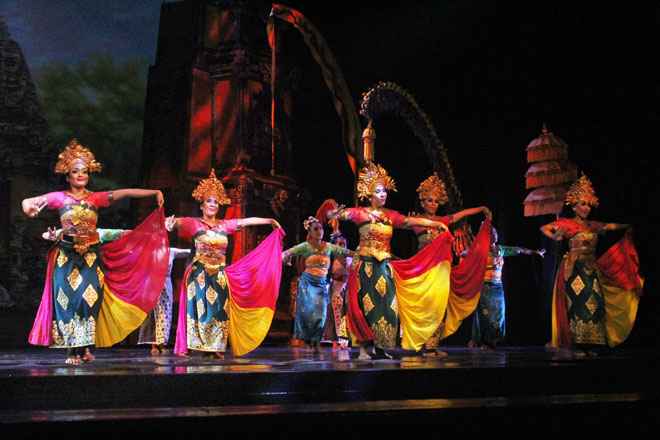 The Cultural Program were opened by the speech from the President Director of PT SMI, and also attended by Indonesian former minister of state enterprise Mr Soegiharto. "The show was excellent! I never expect that Bali has the cultural show that really magnificent" said Mr Soegiharto, together with others IDB Member, at the open house event, after the show.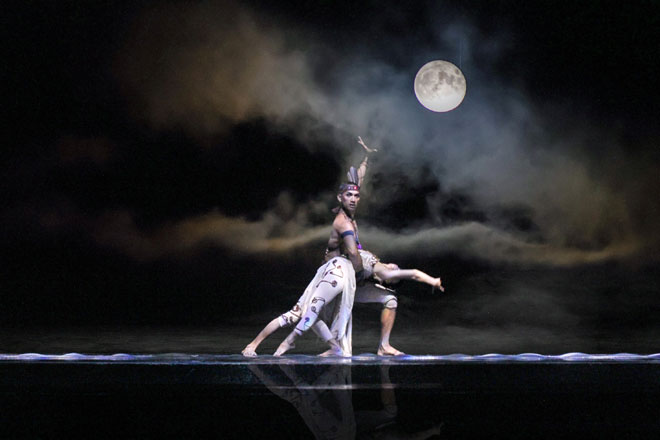 The Exclusive performances from Devdan Show were held on Wednesday, 12 April 2017 at Bali Nusa Dua Theatre, presenting the dancers with the special outfit for the delegates from the IDB. Including several modifications to the traditional costumes of Bali, Kalimantan and Java, which were very charming yet elegant. In the regular show, Devdan performed at 19.30 every Sunday, Wednesday, Friday and Saturday for 90 minutes.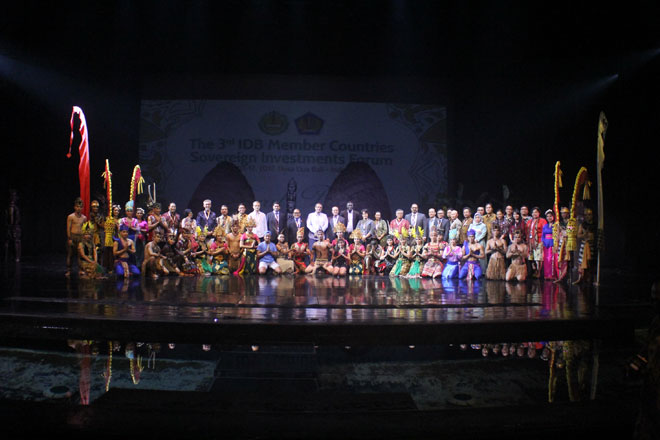 ***
Devdan Show is a 90-minute performance showcasing the culture of Indonesia through the combination of traditional, aerial, and contemporary dances. The story starts with 2 kids finding five cultural things from five big islands in Indonesia: songket from Sumatera, keris from Java, udeng from Bali, horn from Kalimantan, and koteka Papua. More information, visit www.devdanshow.com