« Back to News
Devdan show Graces 'Cultural Experience' for KTT AIS Forum 2023, Receives Praise from Indonesia's Vice Minister of Tourism and Economy Creative.
Bali, October 11, 2023
Nusa Dua, Bali - In a delightful and culturally enriching turn of events, Devdan show, located in the heard ot Nusa Dua, Bali, had the exceptional privilege of performing at the 'Cultural Experience' program for KTT AIS Forum 2023. This spectacular private show and private performance was further graced by the presence of Indonesia's Vice Minister of Tourism and Economy Creative, Angela Tanoesoedibjo, B.A., Mcom, who lavished praise on Devdan Show for its outstanding contribution to promoting the nation's rich culture.
"With this good momentum, today we have the opportunity to show Indonesia's toursim and economy creative, that is diverse and very rich to honorable guest of the High Level Meeting of the AIS Forum. Today there are two primary activities. The first one was we invited the guests to watch Devdan performance, the combination of contemporary art and traditional art was so amazing. In which it shows the richness of Indonesia's culture, starting from Bali, Sumatra, Kalimantan, Jawa until Papua and it was ended with having lunch together, we introduced Indonesia's cuisine from Bali, duck meat. And for activity itself, it is hoped that we can keep introducing Indonesia's tourism and creative economy, and being known, it is hoped that they can be liked more and finally, more developed. Synergy can continue to developed among the archipegagic and island states, so that we can move forward together for an inclusive and sustainable future," said The Vice Minister of Tourism and Creative Economy.
Devdan show's journey through the Indonesian archipelago serves as a reminder of the beauty and divrsity that exists in the world, waiting to be discovered and celebrated.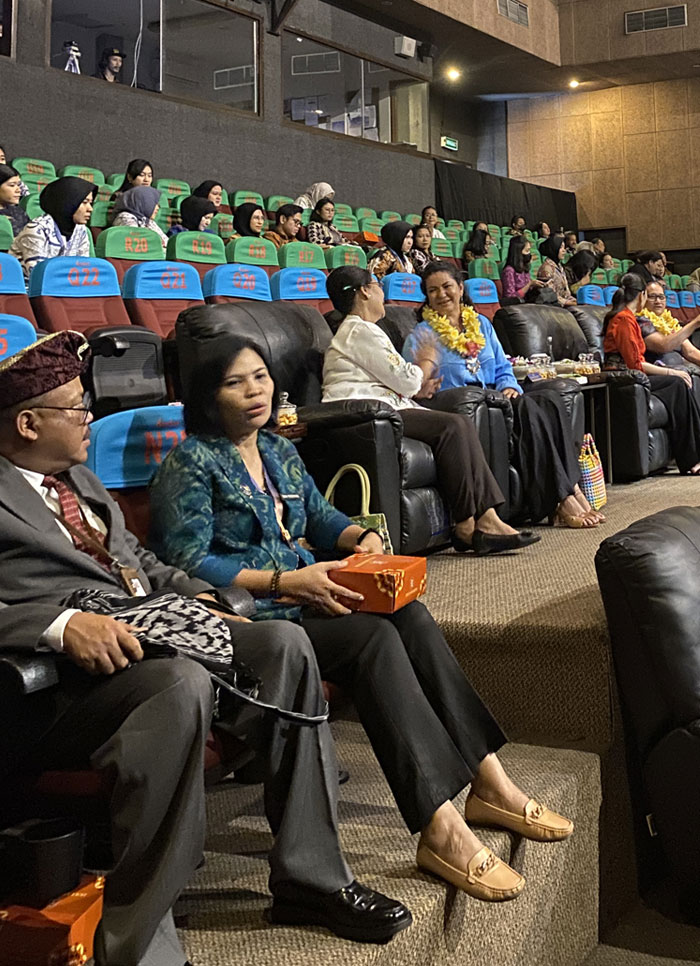 ***
About Devdan Show at Bali Nusa Dua Theatre
Devdan Show at Bali Nusa Dua Theatre is conveniently located in the hearty of Nusa Dua or well known as a Complex Indonesia Tourism Development Corporation (ITDC), 20 minutes from Bali International Airport.
Offers stunning show about Indonesian Archipelago, will takes you to easternmost to westernmost of Indonesia. Featuring myriads of Indonesia dances, music and beautiful costume and surely will pamper your eyes and ears, not to mention adding more in-depth knowledge about Indonesian
More information, visit www.devdanshow.com