« Back to News
"Devdan Show Welcoming the Groups Arrival from Pt. Deltomed, Binus School, and Home SEA TVET Delegation"
Tuesday, 17 May 2016
At the show this time, Devdan attended by the groups with the total number of 700 seats. The last Friday, May 13, 2016, became a very memorable day for the audience. The Groups are from Binus School, PT Deltomed and Home SEA TVET Delegation, were calmly watched the show from the beginning to the peak of applause when the audience watched Duo Aerial Strap. This dance has become a mainstay and most favourite performances. The show closed with a photo session of each group along with the dancers of Devdan on the stage. Indeed, it was a very memorable and enjoyable night for all of us!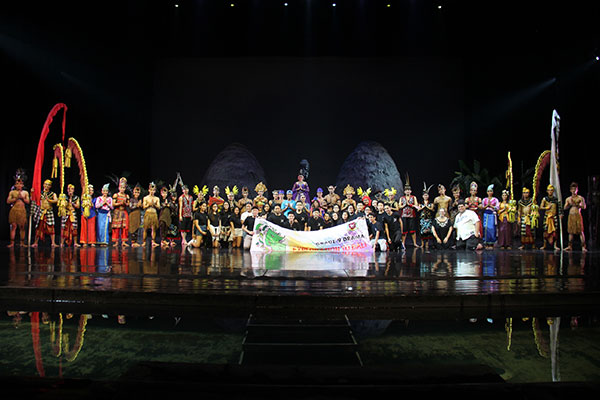 ***
Devdan Show is a 90-minute performance showcasing the culture of Indonesia through the combination of traditional, aerial, and contemporary dances. The story starts with 2 kids finding five cultural things from five big islands in Indonesia: songket from Sumatera, keris from Java, udeng from Bali, horn from Kalimantan, and koteka Papua. More information, visit www.devdanshow.com