« Back to News
Devdan Show Wins Nu Skin's Audience Hearts
Bali, April 2019
Devdan Show is back again to steal the attention of Nu Skin audience, this is the second time Devdan has performed in Nu Skin event. By raising 3 different elements; water, fire and wind, this event run smoothly at Garuda Wisnu Kencana with total 4,500 participants from Taiwan. These events were performed separately starting 12th, 15th and 18th of April 2019 starting at 18.00 WITA until 23.00 WITA.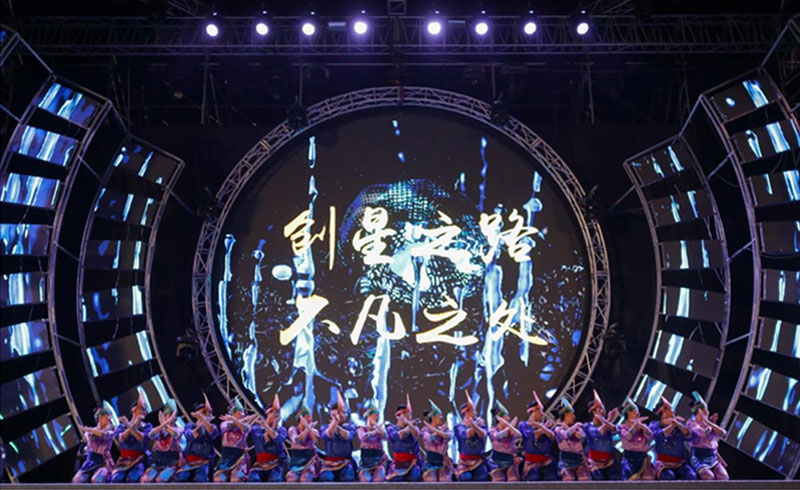 The Nu Skin audiences in each show were entertained by Devdan performance in collaboration with Taiwanese dancers, produced by SHW Creventive. "Before choosing Devdan, SHW Creventive did not know that Devdan had performed for Nu Skin before. Until finally I decided to choose Devdan because we watched Devdan show three times and felt that Devdan dancers and Devdan shows were the best among the other selected performance "concluded Peggy as chairman of SHW creventive.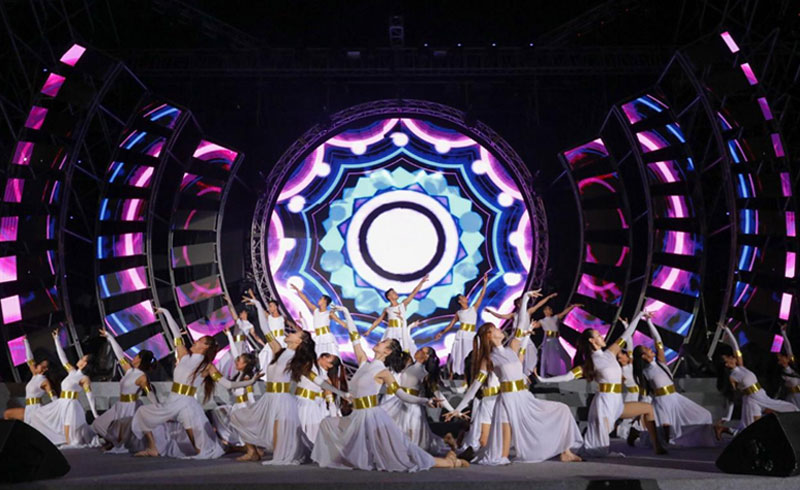 At the opening of the event, participants were amazed by the presence of dancers from the audiences and followed by some other dance, such as; Saman on the first day with the theme Aqua, Kecak on the second day with the theme Fire and Enggang on the third day with the theme Wind. Aside from the dance above, Devdan also presented fire dance on the second and third days to raise the enthusiasm of the audience.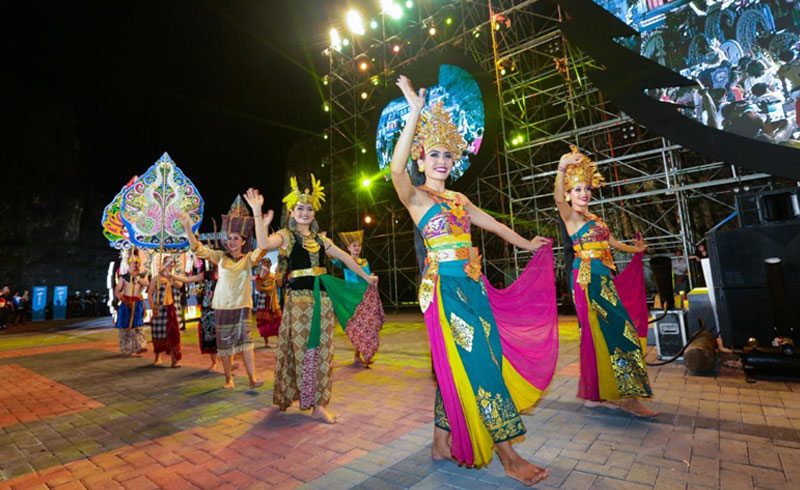 ***
About Devdan Show at Bali Nusa Dua Theatre
Devdan Show at Bali Nusa Dua Theatre is conveniently located in the hearty of Nusa Dua or well known as a Complex Indonesia Tourism Development Corporation (ITDC), 20 minutes from Bali International Airport.
Offers stunning show about Indonesian Archipelago, will takes you to easternmost to westernmost of Indonesia. Featuring myriads of Indonesia dances, music and beautiful costume and surely will pamper your eyes and ears, not to mention adding more in-depth knowledge about Indonesian
More information, visit www.devdanshow.com